Free Coding Test Platform
Find the Best Developers in Less Time and Not Pay a Dime
Assess How Developers Stack Up When Faced with A Real Challenge
Codeaid offers a robust new way to assess developers against realistic challenges so you can make sure you have the best talent in your team. Best of all, it's a completely free coding test platform.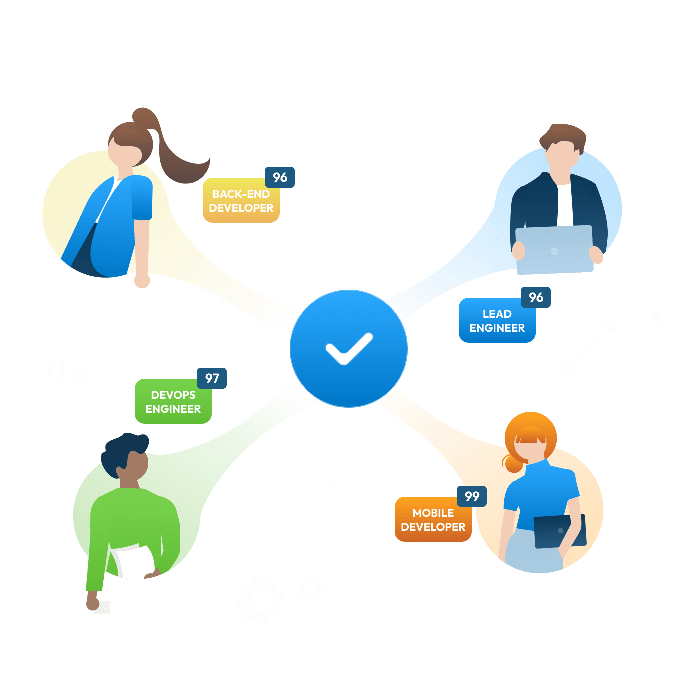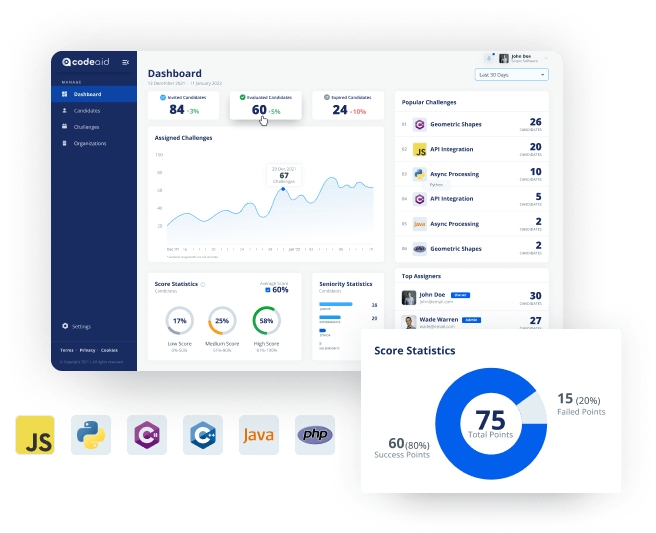 We have been in tech-hiring for 15+ years, so we understand the challenges and expenses of trying to recruit developers.
We searched extensively, but did not find a truly fit-for-purpose assessment tool – so we decided to create our own.
We love this product. In fact, we love it so much that we decided to share it.
While plans for premium addons are underway,
we can assure you that the core functionality of Codeaid will remain forever FREE.
Measure What Matters

so You Can Make Better Hiring Decisions
Real-world development doesn't use multiple-choice or brainteasers, so why test your candidates that way?
Our free coding assessments platform allows developers to demonstrate how they react and problem-solve within a realistic project. This helps you accurately predict on-the-job performance so you can make better hiring decisions.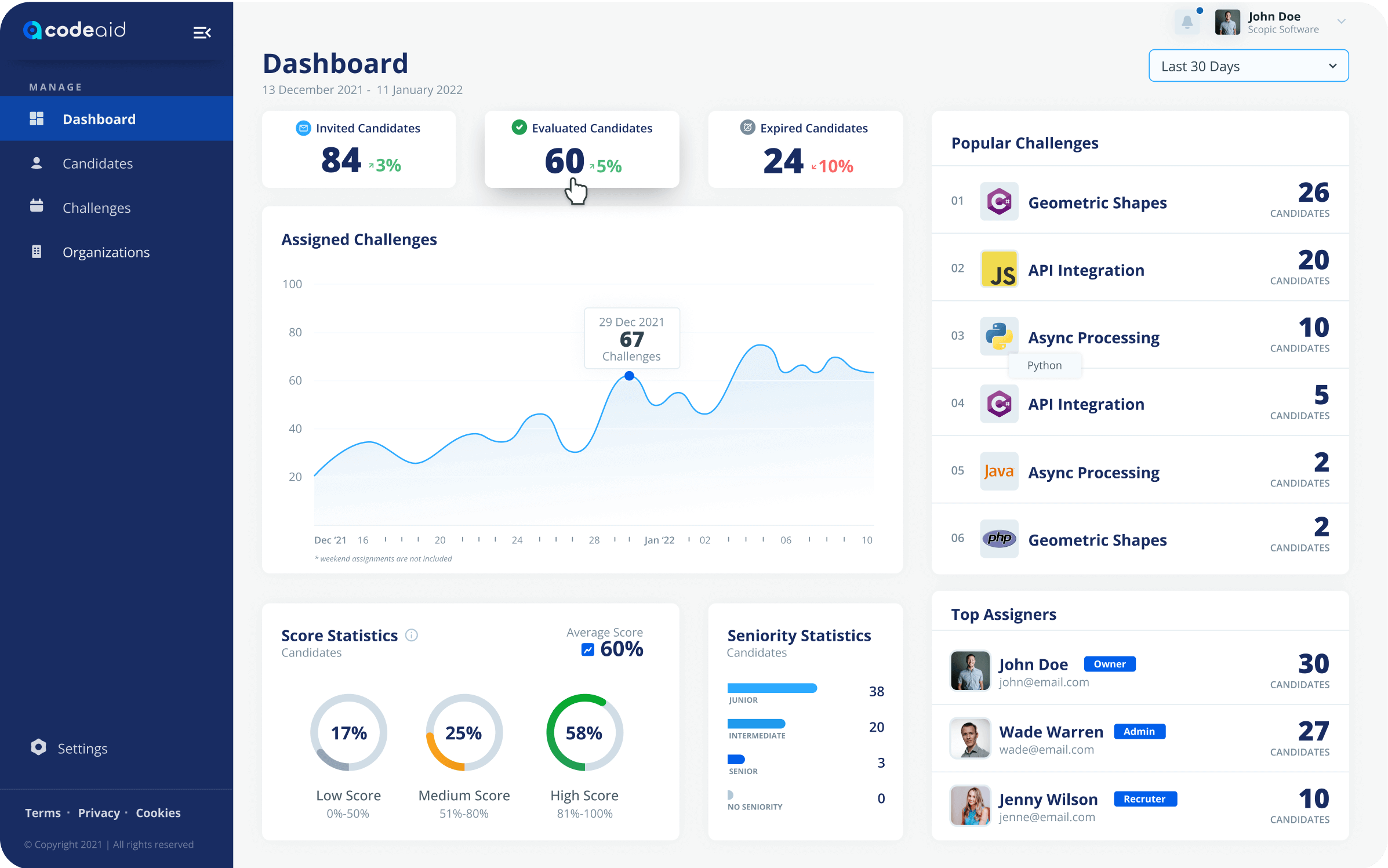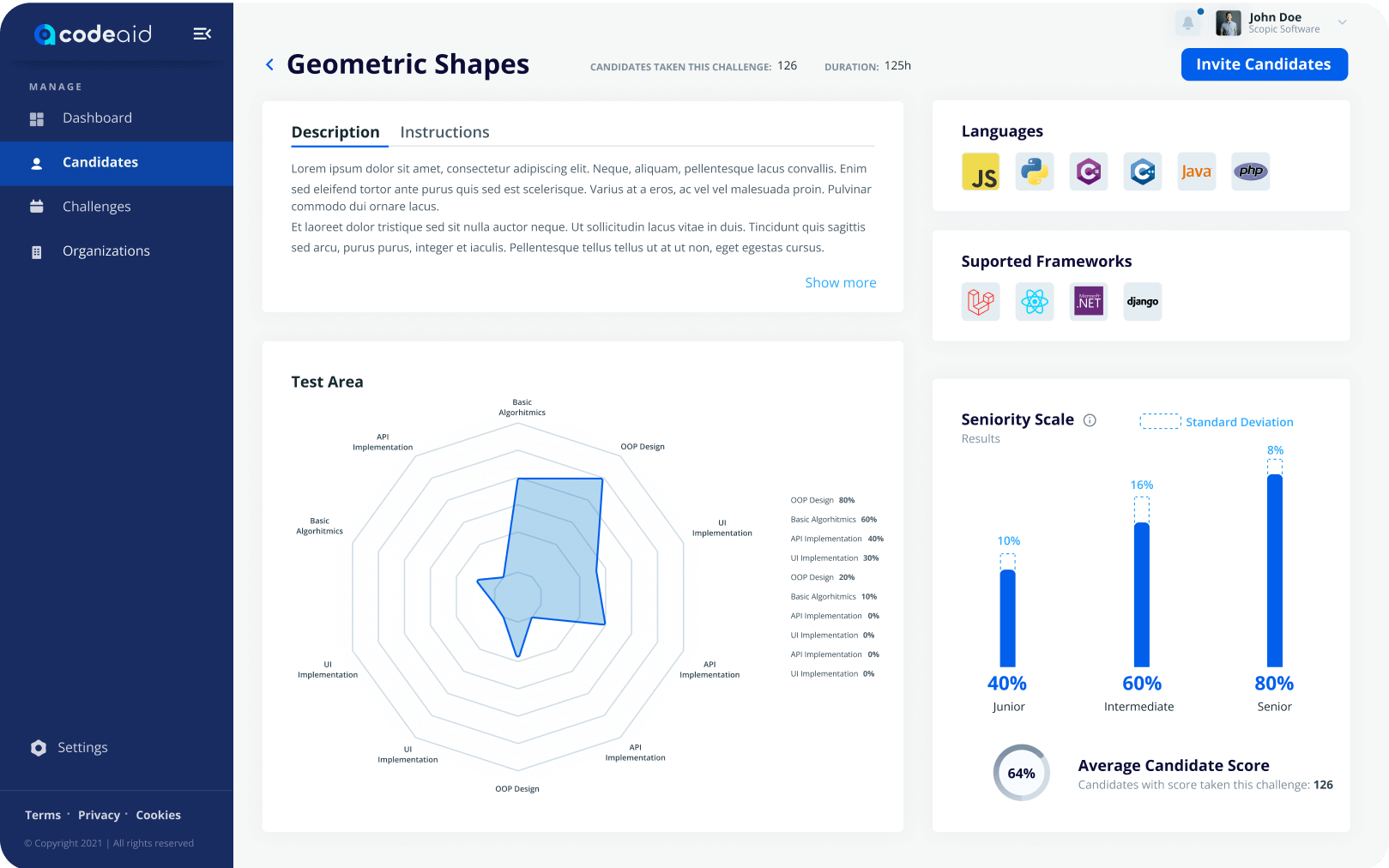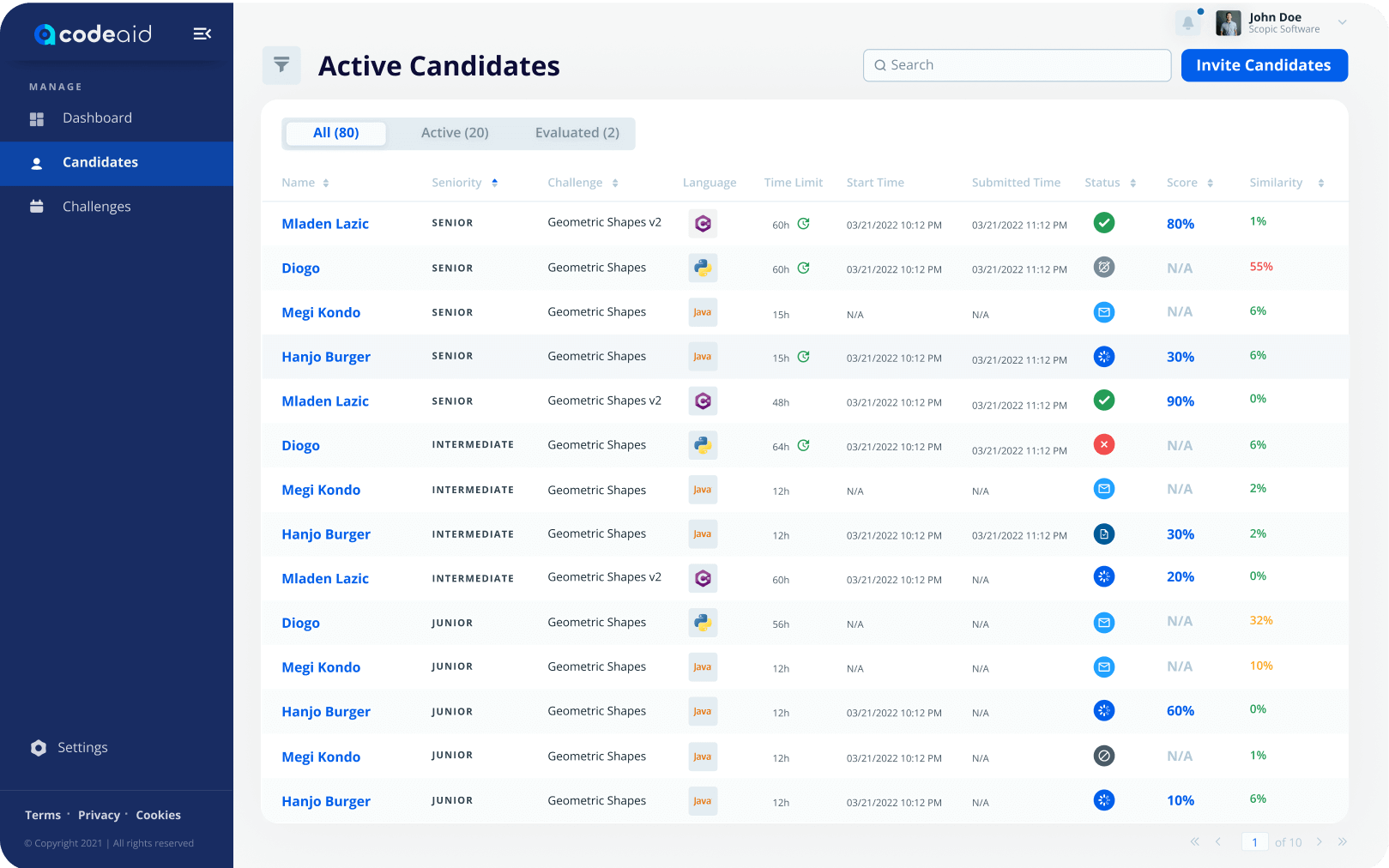 Automated Scoring Because We Value Your Time
Say goodbye to wasted time on back and forth emails and hello to a smoother, automated, and controlled assessment tool. We believe our test scoring system is the most automated on the market today, and it not only checks code output but the code structure itself.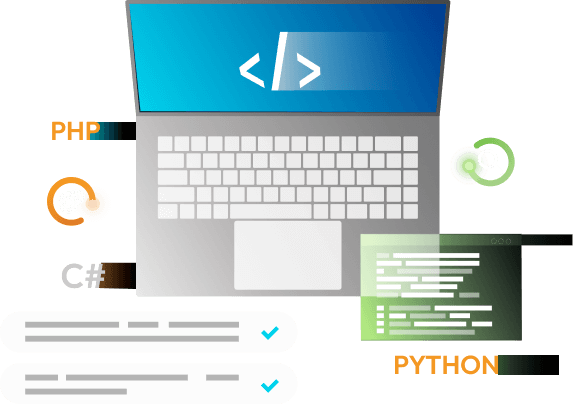 Go Beyond Language Skills and Check Proficiency in Building Complex Software
Our tests check for knowledge that separates the developer wheat from the chaff.
Codeaid is not just about testing languages or frameworks. You will be able to evaluate how candidates grasp more complex coding concepts such as OOD/OOP, asynchronous programming, API development, and design pattern usage in all their different complexities.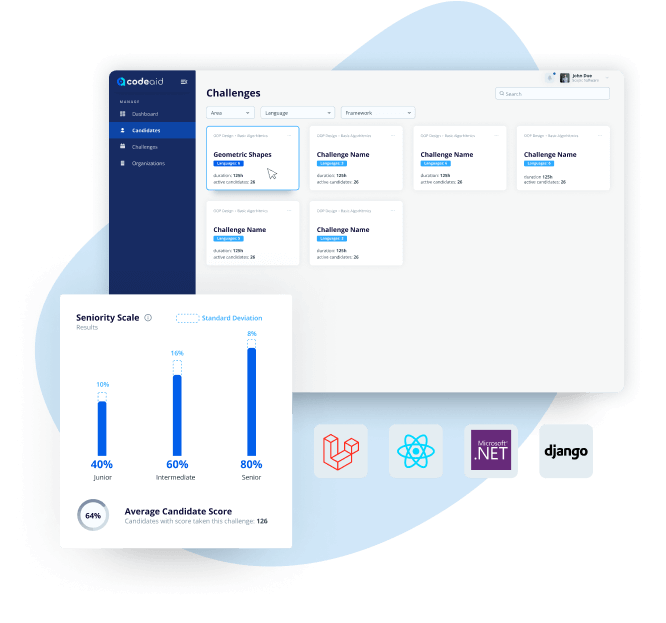 All the Perks Without the Cost
In-depth take-home coding test system based on real-world developer workflows and challenges
A multi-tenant system allowing employers or teams to have multiple companies, or keep divisions separate, under one codeaid account
A unique Git-based testing system that simulates a "real-life" environment
The most precise and granular automated scoring system
Record logs of all tests kept within the system to track and compare potential candidates
01
In-depth take-home coding test system based on real-world developer workflows and challenges
02
A multi-tenant system allowing employers or teams to have multiple companies, or keep divisions separate, under one codeaid account
03
A unique Github-based testing system that simulates a "real-life" environment
04
The most precise and granular automated scoring system
05
Record logs of all tests kept within the system to track and compare potential candidates
Supported languages and frameworks